Keinginan Belajar Matematika Siswa dengan Nilai Matematika Siswa Kelas IV SDN 16 Parabek Bangkaweh
Mai Sri Lena

UNIVERSITAS NEGERI PADANG

Maulidia Annisa

UNIVERSITAS NEGERI PADANG

Gita Yulia Miranda

UNIVERSITAS NEGERI PADANG

Hendriani Zora Hastuti

UNIVERSITAS NEGERI PADANG

Ilzha Rhamadhani

UNIVERSITAS NEGERI PADANG
Keywords:
interest in learning, learning outcomes, mathematics, student
Abstract
Penelitian ini bertujuanmuntuk melihat korelasi keinginan belajar matematika tehadap hasilbbelajar matematika siswa kelas IV SD. Keinginan belajar merupakannsuatu kebiasaan yang tetap diperhatikan dan mengingat kegiatanmyang dilakukan. Sedangkan hasil belajar merupakan suatu kemampuan yang didapat individu melalui kegiatanbbelajar. Jenis penelitian ini merupakan penelitian korelasi yaitu penelitian dilakukan dengan cara pengumpulan data, kemudian melihat hubungana antara ddua variabel atau lebiih dari data ynag diperoleh Sampel penelitiannini pesera didik kelas IV SDN 16 Parabek Bangkaweh dengan jumlah siswa 27 orang. Data penelitian ini didapatkanmelalui angket dan hasil belajar siswa dan diolah dengan uji korelasi product moment. Hasil penelitian ini menunjukkan bahwa keinginan belajar matematika siswa mempengaruhi hasil beelajar matematikappeserta didik kelass IV SDN 16 Parabek Bangkaweh. Semakin menurun keinginan belajar siswa makaaakan semakin rendah hasil belajarnya.
Downloads
Download data is not yet available.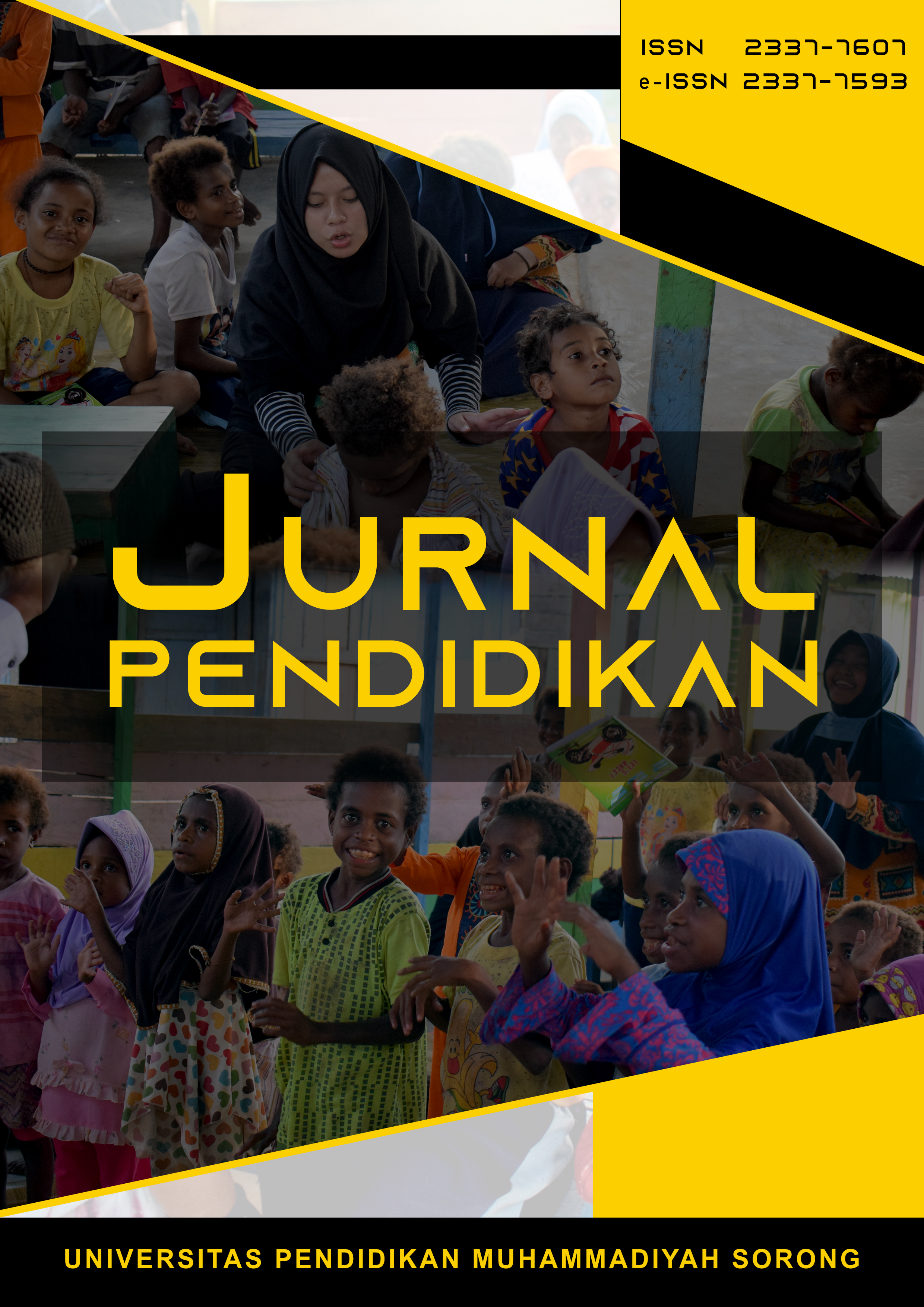 Copyright (c) 2020 Mai Sri Lena, Maulidia Annisa, Gita Yulia Miranda, Hendriani Zora Hastuti, Ilzha Rhamadhani
This work is licensed under a Creative Commons Attribution-ShareAlike 4.0 International License.
Authors retain copyright and grant the journal right of first publication with the work simultaneously licensed under a Creative Commons Attribution License that allows others to share the work with an acknowledgement of the work's authorship and initial publication in this journal.
Authors are able to enter into separate, additional contractual arrangements for the non-exclusive distribution of the journal's published version of the work (e.g., post it to an institutional repository or publish it in a book), with an acknowledgement of its initial publication in this journal.
Authors are permitted and encouraged to post their work online (e.g., in institutional repositories or on their website) prior to and during the submission process, as it can lead to productive exchanges, as well as earlier and greater citation of published work (See The Effect of Open Access).