THE GAIN OF INFLECTIONAL MORPHEMES IN STUDENTS' ESSAY AT THE THIRD SEMESTER OF ENGLISH EDUCATION PROGRAM OF EDUCATION UNIVERSITY OF MUHAMMADIYAH SORONG
Keywords:
gain, inflection, morphological strategy
Abstract
The objective of this research was to find out what types of inflectional morphemes the students had used. The data was analyzed through the following steps:(1) calculating the inflectional morphemes found in the students' essay (2) making the percentage of the presence of inflectional morphemes taken from the three types of writing task (3) compare the more dominant presence of the morphemes among the three types of writing task. This research is conducted for (4) writing meeting at the third semester of English Education Program. They use different number of inflections with different writing strategy. The finding about the best writing strategy and the strategy of acquiring inflection are expected to improve the students' skill in writing. The result of meeting one (-s1=5, - s2=57, -s3=15, -ing1=33, -ed=6, -en=23,-est=2, -er=6) with total inflection is 146 with a percentage of 19.3; The result of meeting two (s1=3, -s2=115, -s3=5, -ing1=47, -ed=7, -en=13,-est=4, -er= 7) with total inflection is 201 with a percentage of 26.5;  The conclusion is the appearance of the dominant inflection is the Plural inflection. From the result, the students can learn how to apply the morphemes in appropriate contexts and use of inflectional morphemes based on the contexts.
Downloads
Download data is not yet available.
References
Brown, H. Douglas. 2000. Teaching by Principles: An Interactive Approach to Language Pedagogy. San Francisco: Longman.
Celce-Muria, Marianne. 1991. Teaching English as A Second or Foreign Language. California: Newbury House.
Disbrow-Chen. 2004. Morpheme Acquisition in Relation to Task Variation: A Case Study of
Beginning-Level ESL Learner. Portland State University. (Thesis: Unpublished).
Dornyei, Zoltan. 2007. Research Methods in Applied Linguistics. Oxford: Oxford University Press. Ellis, Rod. 1997. Second Language Acquisition. Oxford: Oxford University Press.
Kim, et al. 1994. Sensitivity of Children's Inflection to Grammatical Structure. Cambridge: Cambridge University Press
Knapp, Peter and Megan Watkins. 2005. Genre, Text, Grammar. Australia: University of New South Wales Press Ltd.
Kroeger, Paul R. 2005. Analyzing Grammar: An Introduction. Cambridge: Cambridge University Press.
Selinger, Herbert W. and Shohamy Elana. 1989. Second Language Research Methods. Oxford: Oxford University Press.
Taylor, Gordon. 2009. A Student's Writing Guide: How to Plan and Write Successful Essays. United
States of America: Cambridge University Press.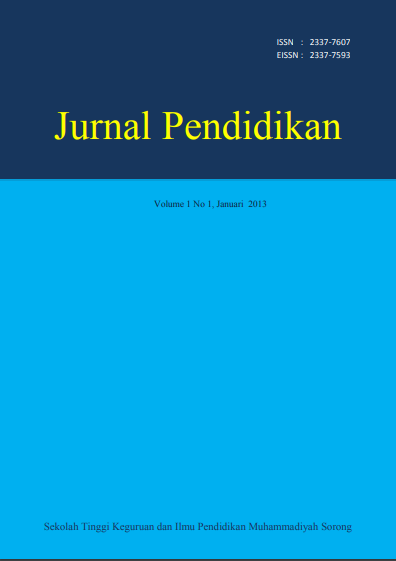 Authors retain copyright and grant the journal right of first publication with the work simultaneously licensed under a Creative Commons Attribution License that allows others to share the work with an acknowledgement of the work's authorship and initial publication in this journal.
Authors are able to enter into separate, additional contractual arrangements for the non-exclusive distribution of the journal's published version of the work (e.g., post it to an institutional repository or publish it in a book), with an acknowledgement of its initial publication in this journal.
Authors are permitted and encouraged to post their work online (e.g., in institutional repositories or on their website) prior to and during the submission process, as it can lead to productive exchanges, as well as earlier and greater citation of published work (See The Effect of Open Access).