AKTIVITAS LARUTAN AKAR SIRIH HUTAN (Piper aduncum L.) SEBAGAI PENGHAMBAT PERTUMBUHAN BAKTERI.
Arisma Arisma

Istiqomah Istiqomah

Universitas Pendidikan Muhammadiyah Sorong
Keywords:
akar, sirih hutan, Piper aduncum L..
Abstract
Tujuan penelitian untuk mengetahui aktivitas larutan akar sirih hutan (Piper aduncum L.) sebagai penghambat pertumbuhan bakteri. Penelitian ini merupakan suatu eksperimen biologi. Sampel yang digunakan Nutrient Agar (NA) dan sirih hutan. Variabel tetap pertama pemberian larutan akar sirih hutan. variabel tetap kedua Nutrient Agar (NA) untuk menguji penghambatan pertumbuhan bakteri. Variabel bebas pertama larutan akar sirih hutan. variabel bebas kedua penampakan koloni bakteri akibat perkembangbiakan bakteri.. Instrumen yang digunakan adalah dokumentasi. Hasil data dihitung dengan menggunakan uji normalitas dan uji hipotesis digunakan uji one way ANOVA. Hasil penelitian diperoleh setiap kelompok sampel Nutrient Agar ditumbuhi koloni bakteri. Hasil
perhitungan semua data berdistribusi normal. Hasil uji hipotesis kelompok tanpa perlakuan terhadap konsentrasi 25 %, 50 %, dan 75 % nilai probalitas = 1.000 > α = 0.05, sehingga tidak ada perbedaan perkembangan bakteri antara sampel yang diberi perlakuan dengan sampel tanpa perlakuan. Hasil dari penelitian menunjukan bahwa akar sirih hutan (Piper aduncum L.) tidak mampu menghambat pertumbuhan bakteri.
Downloads
Download data is not yet available.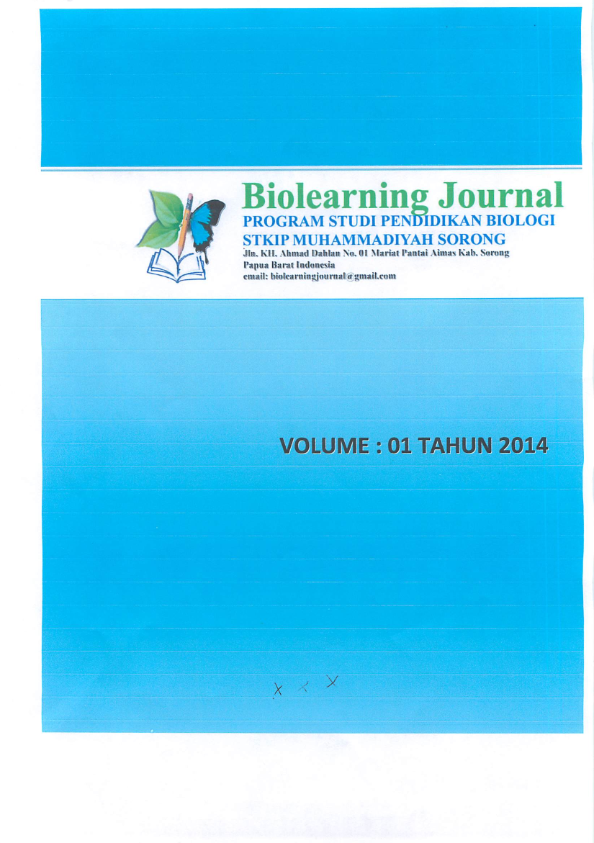 Authors retain copyright and grant the journal right of first publication with the work simultaneously licensed under a Creative Commons Attribution License that allows others to share the work with an acknowledgement of the work's authorship and initial publication in this journal.
Authors are able to enter into separate, additional contractual arrangements for the non-exclusive distribution of the journal's published version of the work (e.g., post it to an institutional repository or publish it in a book), with an acknowledgement of its initial publication in this journal.
Authors are permitted and encouraged to post their work online (e.g., in institutional repositories or on their website) prior to and during the submission process, as it can lead to productive exchanges, as well as earlier and greater citation of published work (See The Effect of Open Access).