PENGARUH MODEL PEMBELAJARAN PREDICT-OBSERVE-EXPLAIN (POE) DAN THINK-TALK-WRITE (TTW) TERHADAP HASIL BELAJAR DI MA NURUL YAQIN KABUPATEN SORONG
Merlin Mendome

Universitas Pendidikan Muhammadiyah Sorong

Jaharudin Jaharudin

Universitas Pendidikan Muhammadiyah Sorong

Istiqomah Istiqomah

Universitas Pendidikan Muhammadiyah Sorong
Keywords:
Predict-Observe- Explain, Think-Talk-Write, Hasil Belajar
Abstract
Penelitian ini bertujuan untuk mengetahui pengaruh model pembelajaran predict-observe-explain (POE) dan think-talk-write (TTW) terhadap hasil belajar siswa di MA Nurul Yaqin. Penelitian ini menggunakan instrumen penelitian berupa Pretest-Posttest berjumlah 40 butir soal pilihan ganda. Jumlah peserta didik dalam penelitian ini sebanyak 42 siswa. Teknik pengumpulan data yang digunakan adalah observasi, dokumentasi dan tes. Teknik analisis menggunakan uji independen simple t-test, uji Normalitas dan uji homogenitas. Uji normalitas menggunakan uji Shapiro wilk dengan hasil pada kelas A yaitu 0,218 > 0,05 yang berarti berdistribusi normal dan hasil uji normalitas pada kelas B yaitu 0,048 > 0,05 yang berarti bahwa hasil tersebut berdistribusi normal. Uji homogenitas menggunakan tes varian hasil yang di peroleh sebesar 0, 935 > 0,05 yang berarti varian dari dua kelompok sama (Homogen). Maka data yang  di peroleh dalam kategori baik. Hasil yang diperoleh dari uji hipotesis yakni = -.782 <  = 2.02349 yang menunjukan bahwa  di tolak dan  diterima dengan demikian keputusan yang diambil adalah  sehingga dapat dikatakan terdapat pengaruh model pembelajaran Predict-Observe-explain dan Think-talk-Write terhadap hasil belajar siswa di MA Nurul Yaqin Kabupaten Sorong.
Downloads
Download data is not yet available.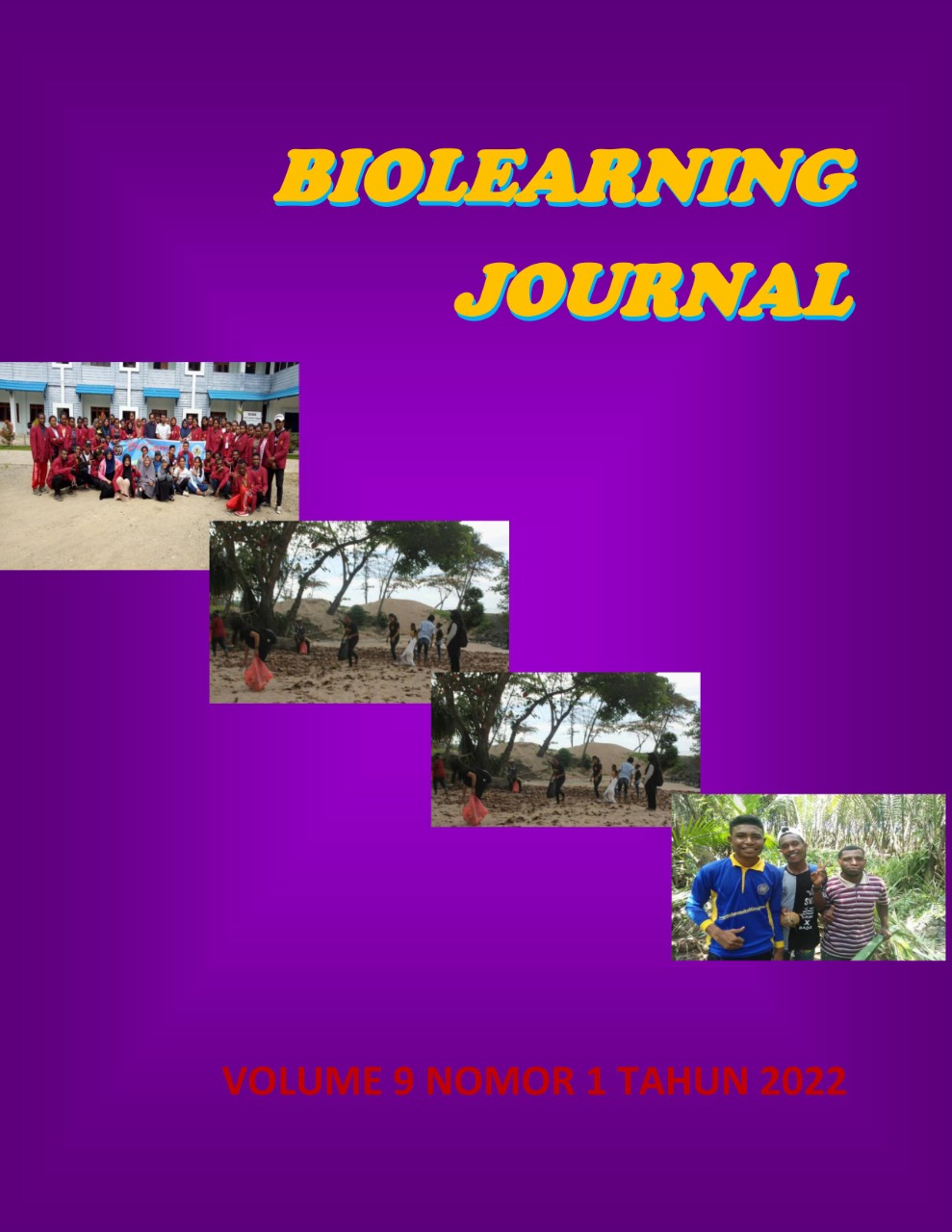 Authors retain copyright and grant the journal right of first publication with the work simultaneously licensed under a Creative Commons Attribution License that allows others to share the work with an acknowledgement of the work's authorship and initial publication in this journal.
Authors are able to enter into separate, additional contractual arrangements for the non-exclusive distribution of the journal's published version of the work (e.g., post it to an institutional repository or publish it in a book), with an acknowledgement of its initial publication in this journal.
Authors are permitted and encouraged to post their work online (e.g., in institutional repositories or on their website) prior to and during the submission process, as it can lead to productive exchanges, as well as earlier and greater citation of published work (See The Effect of Open Access).